"How Affiliates Can Use It?"
If you haven't stumbled upon the term "Native Advertising" yet, you must be a complete novice in affiliate marketing or you've just returned from a vacation on the Moon. Indeed, Native Advertising (abbreviated as NA) has been discussed everywhere over the last few years, but, still, the practice of "going native" might seem confusing for a great deal of affiliates.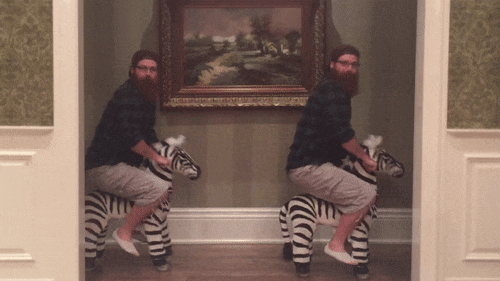 "So why do native ads seem so tricky?"
A native ad is an ad that doesn't look like an ad.
This formula sounds like a tongue twister, but, somehow, it can turn your ad into a magnet for users. Simply because native ads are less annoying than hard-selling banners. They don't pop out like a jack-in-the-box and they don't scream like lunatics.
When smartly designed, native ads resemble chameleons in the world of online advertising. You may simply fail to recognize them. This doesn't mean that native ads are dull and boring, and users pass them by. On the contrary, they look fascinating. Just like chameleons when you look closely at them. On the other hand, NA and chameleons have a powerful ability in common: the capacity to blend smoothly into surroundings (in the case of NA, into the design of any website).
Chameleons' color-changing skills make them super predators. NA's design-blending format helps it annoy users less while selling more.
"And that's all?"
The blending capacity is only a half of the equation.
We're living in the age of big data. NA is one of the key domains where marketing is embracing big data in a very, very big way. Another hugely important reason why native ads irritate users less is clever targeting.
Networks that create and run native ads use technologies that personalize every ad impression. They recommend products or content relevant to the website's context and the users' browsing experience.
That's why NA massively depends on smart targeting and traffic tracking. Native advertising and users' data tracking are actually two sides of the same coin. A coin that has already earned the industry millions of dollars.
"Why are affiliates going crazy over native ads?"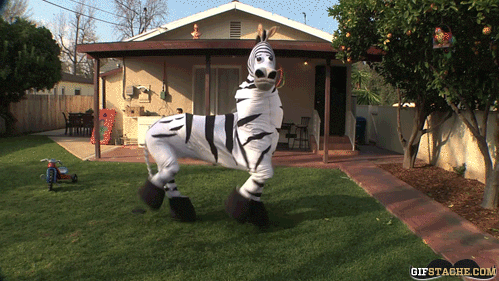 Actually, NA is the reason why affiliates are optimistic about the future of the Internet advertising. It is on the rise now because NA is the solution to "banner blindness" – a phenomenon that nearly spoiled the party for web advertisers. Since website visitors got immune to buy-now ads, the native format became a lifesaver for the entire industry.
Native advertising is a healthy step more and more affiliates are taking to adapt to the constantly changing Internet landscape. To keep on earning profits, you need to meet the tastes of your audience. Users come to websites for content, not for ads. They can smell when someone is forcing them to buy. They adapt. You need to adapt too.
"Alright, I want to earn with native ads. What should I do?"
The first step is to choose a reliable and efficient network. Since the alternatives are as numerous as the stars in the sky, making the right choice can be challenging.
An important advice: choose a platform with a long-term experience.
The NA trend spawned innumerable fly-by-night startups. However, there are a few companies that actually started experimenting with native advertising back in 2000s. For example, one of the first global networks – MGID – introduced their system 10 years ago and honed it into a truly efficient promotional technology with an impressive targeting capacity. According to their clients' reviews, this network is a great place to start your work with NA. Here's why MGID earned so many loyalty points:
1. Personal assistance
Although MGID's interface is user-friendly and the process of creating, targeting, and managing campaigns is pretty straightforward, you can contact your personal account manager every time you have any doubts. The patient support of committed MGID's managers truly proves that people are any company's greatest asset.
2. Optimization
MGID has a very helpful feature called Selective Bidding – a powerful tool to optimize your publishers. It shows all the info: the max bid you've set, clicks, money spent, average CPC, and the number of conversions. Based on this information, you can decide which publishers to turn off and which placements, ads, GEOs, Operating Systems, Browsers to raise your bid on.
3. Statistics
When it comes to boosting your campaign's conversions, statistics is the key. MGID gives their clients access the detailed statistics where you'll find all the info about impressions, clicks, money spent, average CPC, and average CTR. You can select the stats by certain period of time, domain, region, country, OS, etc.
We've explained why the success of an NA campaign is hugely based on statistics. To get every bit of possible stats and fully optimize your campaigns, you need to set up a so-called "postback URL". That's why MGID is closely partnering with AdsBridge – the world's leading conversion tracking platform.
AdsBridge is an affiliate-oriented platform, so setting up a postback URL is a matter of a few clicks there. If you've never done it before, MGID's account managers will do "the dirty work" for you.
MGID's catchy ads + AdsBridge's smart tracking = High affiliates' payouts
In fact, MGID's managers closely co-operate with their peers from AdsBridge. The symbiotic relationship between the two systems facilitates a smooth communication process and allow to eliminate hidden pitfalls, like postback integration, which was already made and you can observe MGID pre-set template within AdsBridge traffic sources. This means that you won't be wasting your time and money.
In native advertising – that hugely depends on tracking and optimization – an alliance like this can make a difference.
Here's another surprise! Exclusively for MGID & AdsBridge users!
50% OFF any AdsBridge Subscription
+
25% Bonus on your first MGID deposit
Click on the button and create account with MGID;
Add some funds on. Starting with $500 you'll get 25% Bonus at once!
Set up tracking. Ask your MGID/AdsBridge manager for 50% discount, when register. 
Conclusion
Native advertising is a proven way to get benefits from turning the Internet into a better place. It is a highly successful strategy that is no longer an experiment. That's why tight budgets won't work for this format. But if you're thirsty for profit, the quality of traffic will exceed your expectations.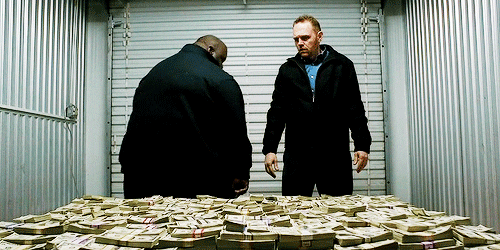 To keep up with your audience, you should evolve. Evolve with companies like MGID and AdsBridge that invent win-win formats for publishers, advertisers, and users. They know how to keep you afloat in the turbulent waters of online advertising these days.
>>>>>>>>>>>>>>>>>>GO NATIVE!<<<<<<<<<<<<<<<<<
ad network
,
Adsbridge
,
advertise
,
advertisement
,
advertising
,
advertising network
,
affiliate marketing
,
conversion
,
go native
,
going native
,
MGID
,
native
,
native ads
,
native advertising
,
native network
,
new
,
onlinemarketing
,
optimization
,
software
,
success
,
tips
,
tracker
,
tracking
,
trackingsoftware
,
updates